The Liberty Fire Company responded with Engine 63-14 and Tanker 63-34 to a working house fire Wednesday morning on Kiehner's Road in Wayne Township as part of a Fire District 34 box that also included Friedensburg, Summit Station, Schuylkill Haven Rainbow, and Pine Grove North End on the initial call.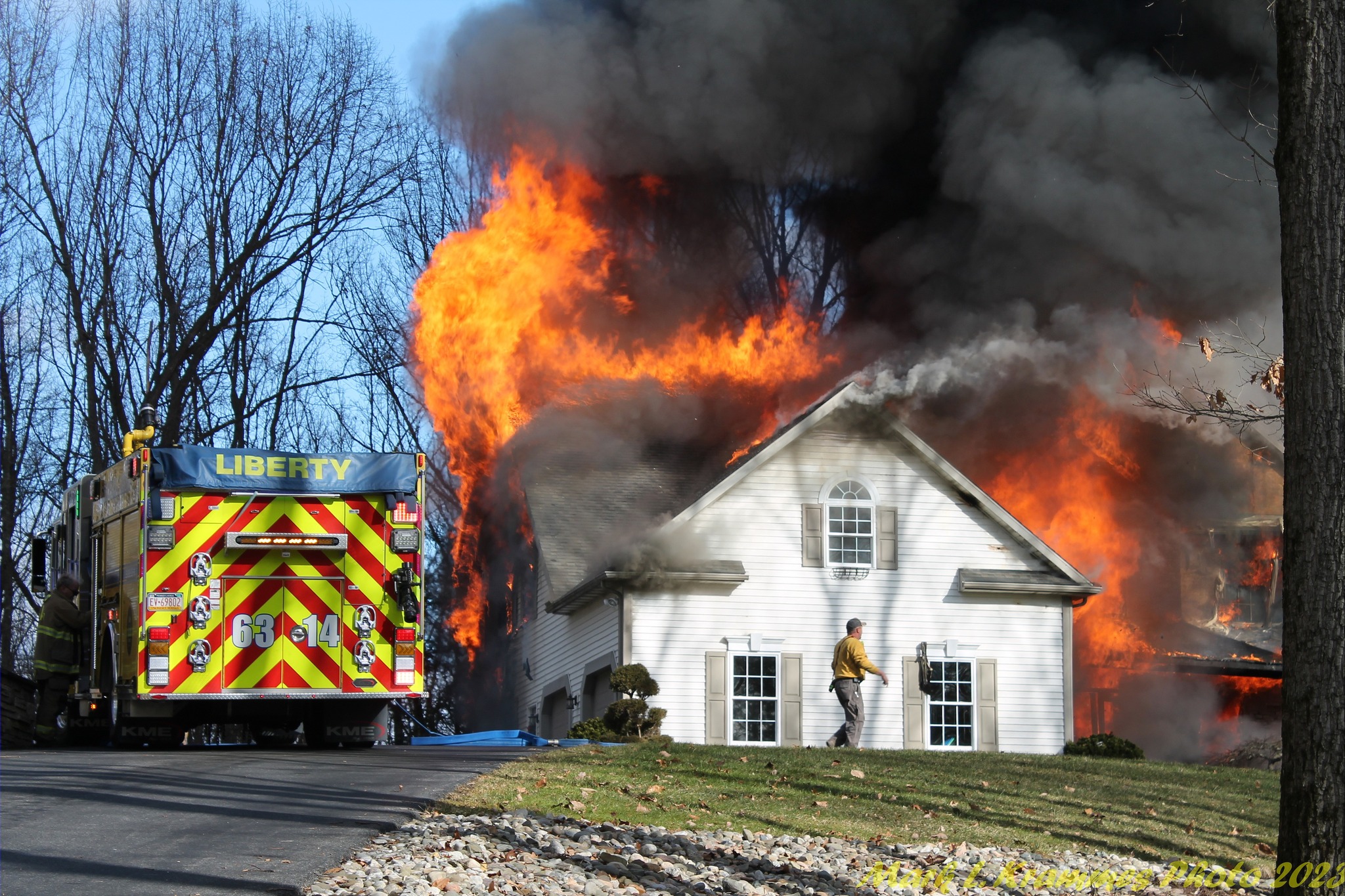 First arriving units reported heavy fire from the rear of the structure. Already on the street as part of a food/odor investigation call on Dock Street, 63-14 responded with 4 and was first on the scene. The house was fully involved upon arrival, with flames and falling debris also igniting a small brush fire in the surrounding woods.
Chief 63 took command and quickly upgraded the call to three alarms. 63-14 made the initial attack, with Schuylkill Hose Tower 63-22 and Engine 63-12 quickly assisting in fire suppression and water supply.
Numerous tankers from Schuylkill and Berks counties were called to assist since there were no hydrants. The fire took several hours to contain. The house was a total loss.
Thank you to all of the units who assisted at Wednesday's call. Our hearts and prayers go out to the homeowners who lost everything. Photos by MLK Photography.